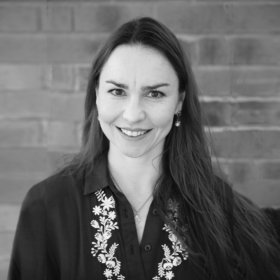 Dr Rosalee Velloso Ewell is Principal of Redcliffe College and Executive Director of the Theological Commission of the World Evangelical Alliance. She is a theologian from São Paulo, Brazil, currently living with her family in Birmingham, UK.
Rosalee is married to Sam and they have 3 children. She and her family are involved in revitalising urban neighbourhoods around gardening and cooperatives. They are also engaged in prison ministries, in teaching and writing.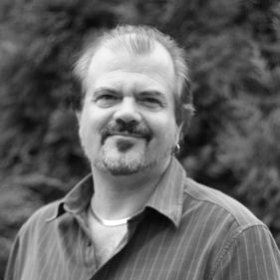 Steve Hollinghurst is freelance trainer, consultant and researcher in contemporary culture and evangelism and also a part-time tutor for Anglican mission community Church Army. In his previous ministry he has been a youth evangelist, parish priest and a University Chaplain. He has an academic background in social science and theology, particularly looking at culture and spirituality in today's world and Christian responses to that. He speaks widely on these areas both in Britain and abroad. He helps coordinate Communities of the Mystic Christ, the source of the Forest Church movement and runs Christian stalls at Mind Body and Spirit fairs. His publications include Mission-Shaped Evangelism (Canterbury Press 2010), New Age Paganism and Christian Mission, (Grove 2002), based on his Bristol University Master's Degree and Starting, Assessing and Sustaining Pioneer Mission (Grove 2013) along with a number of chapters and articles in other publications. Most recently he has both edited and contributed to Earthed: Christian perspectives on nature connection (Mystic Christ Press 2014) and Celebrating Planet Earth; an introduction to Christian Pagan Dialogue (Moon Books 2015)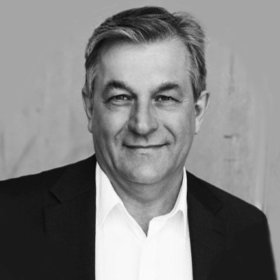 Dr Johannes Reimer is Professor of Missiology and Intercultural theology at the Ewersbach University of Applied Arts in Germany and the University of South Africa. He is the global director of the Peace and Reconciliation Network of the WEA and EEA.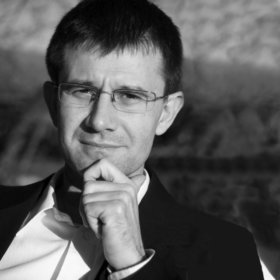 Dr Andrzej Turkanik, a native of Poland, born and raised during the Communist regime, completed degrees in music and art in Poland as well as theology in Germany, before earning Ph.D. in Oriental Studies from Cambridge University. The Quo Vadis Institute, of which he is Executive Director, is dedicated to helping ask the questions as to what true human flourishing means in the changing societal landscape in Europe and the Western World and how cultural renewal can be stimulated. In this capacity Dr. Turkanik travels widely speaking at professional conferences and symposia in partnership with key influencers and thinkers across Europe and beyond. Dr. Turkanik and his wife have three children. They reside in Salzburg, Austria.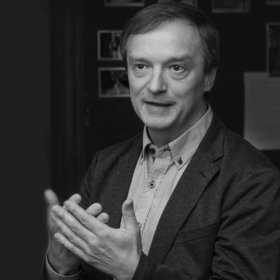 Meego Remmel is an Associate Professor at the Tartu Theological Seminary and at TCM International Institute. His research fields include Culture and Society; Theology; and General, systematic and practical Christian theology; SPECIALITY: Ethics.
Currently he is also Vice President of European Baptist Federation and Vice President of the Estonian Council of Churches.
In the past Meego held the positions of General Secretary and of Vice President of the Estonian Evangelical Alliance.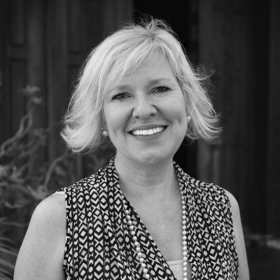 Born and raised in the UK, Helen Sworn moved to Cambodia in 1999. During the next nineteen years Helen worked directly with trafficked children and assisted in the development and implementation of aftercare homes and reintegration programs for street children, carried out various program research in the field and served in organizational development and field support roles for other international and local NGOs.
In 2005, she founded Chab Dai, an anti-trafficking organization that has pioneered coalition building amongst anti-trafficking organizations as a response to the need for coordination and capacity development among practitioners. Helen holds a Master's Degree in Leadership, Innovation and Change (distinction) from York University, UK.
In June 2018 Helen moved back to the UK in order to spear head Chab Dai's International Program Office. With a passion to pursue a vision of organizations across the world coming together, Helen has established coalition building relationships in Africa and around Europe with Chab Dai's international project the 'Global Learning Community.' Growing quickly, the project now works with over 100 anti-trafficking stakeholders located in more than 20 countries such as North America, Latin America, Asia, Africa and Europe. Helen continues to be a pillar in the anti-trafficking community and an unshakable advocate of human rights and capacity building.
MORNINGS
Plenary: Prayer & Worship (09:00 – 10.00) all conference participants
We will start each day with 30 minutes dedicated to prayer and worship. This time includes Bible reading and devotion, and time for prayer.

Network Tracks (09.30 – 12.00 incl. coffee break)
Network tracks are meetings around one central theme. The network tracks are facilitated by the Network related to that theme. The Networks are responsible to fill this time with a content according to their vision and needs. The network tracks are open to any participant working or interested in the field of that track. All participants need to apply to join a track at registration. The network track facilitator will confirm the application.
The network track time is every day from 9.30 to 12.00. On Tuesday morning we start with a plenary session on The Power of Networks. On that day the Track meeting will be from 10.30 to 12.00 and there is added time Tuesday from 13.30 – 14.45.

AFTERNOONS
Interactive Afternoons (13.30 – 14.45; 15.30 – 16.45)
On Tuesday, Wednesday and Thursday afternoon there are two time slots for interaction. These two slots can also be combined. Interaction can be one of the following options:
Follow a seminar, discussion group, workshop or training session.
There will scheduled seminars, workshops and theme panels and discussions. These will be open for participants. The sessions can be related to Hope in the City on Friday, or training on specific themes.
Network cross meetings
Take the opportunity to meet with other networks to create synergy, understanding and new ideas. The networks are responsible for hosting and planning these meetings. They choose how many meetings they organize, and who is welcome at these meetings. We suggest to also take time to meet and interact with National Evangelical Alliances and Affiliates.
Meetings with local bodies: government, churches, schools and more.
We want to learn from the city, and be of influence in the city. Choose as a network where you want to be of influence and connect with a local network to find out their needs. Planning is to be a joint effort of the local networks and European networks.
You are encouraged to keep your network meetings to a size and length which is most profitable and manageable for the meeting. Reporting back to the "silo meeting" can happen on the next day.
Plenary: Prayer for Europe (17:00 – 17.30) all conference participants
Each afternoon we will spend time in prayer for Europe. Topics will be presented on stage and prayer will be in different forms.
EVENINGS
Open Plenary: Opening Celebration (Monday at 19:00) OPEN MEETING
On the first evening there will be an opening ceremony with official guests and dignitaries.
Open Plenary: Evening Celebrations (19:00) OPEN MEETING
We want to celebrate our time in Tallinn together. Every evening, there will be celebrations for all participants, and for local Christians living in Tallinn.
Each celebration will have a guest speaker about a theme. For example, this could be a theologian or an inspirational speaker. The celebrations will also include folklore, network showcases, creative elements, testimonies and worship.
Open Plenary: Closing Celebration (Friday at 15:00) OPEN MEETING
The closing celebration will be on Friday afternoon, just before the Hope in the City programme in Tallinn.
HOPE IN THE CITY (Friday afternoon and evening)
On Friday we will be in the city of Tallinn with a variety of activities open to the public, organized by the networks. Everything is possible: poetry readings, art classes, sports competition, discussion panels, lectures on topics (for example Family), open prayer house, and much more.
It would be great if you can contribute your expertise and serve alongside the local Christians.
 
OTHER INFORMATION
General Secretaries, National EA staff and Board Members Track
There will be a specific track for National EA's with a lot of input and discussion concerning the potential of Networks. There will be some input from National EA's which are running local networks successfully. There will be time for interaction, but also for planning the follow-up in order to make it practical and profitable.
Visit to Parliament
Thursday we visit the Estonian Parliament. This will be open to a select group. Follow the instructions given on site  to join the visit.
Country Meetings (Friday 13:30)
We hope that this week will be more than a conference, and that you bring home fresh ideas and plans. During the country meetings you will meet all participants from your country, and together you will formulate two or three steps to follow up after the conference.
EEA Members Meeting (13.00 – 14.45)
On Thursday the annual EEA Members Meeting will take place. It is open to all conference participants, but please note that only EEA Members are allowed to vote.
Present yourself!
Hope for Europe is all about sharing and learning. Therefore we would love to hear from you! During the breaks you can present your organization or initiative in a booth. If you have a showcase for any of the plenary sessions, please let us know. A showcase is an example of a good practice of your network or organization. It should have clear principles that can be duplicated elsewhere.